Gulf airline slashes domestic flights
by Safura Rahimi on Thursday, 13 September 2007
http://www.arabianbusiness.com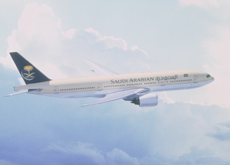 Saudia will continue to operate flights from Jeddah to all other destinations within the kingdom.
Saudi Arabian Airlines (Saudia) is set to cut domestic flights by half by end of next month in a bid to let the kingdom's two private airlines - Sama and NAS - expand the number of routes they operate.
The 50% cut is part of plans set out by the kingdom's air transport regulator, the General Authority for Civil Aviation (GACA), which will eventually see Saudia stop operations in 14 domestic sectors by April next year, Saudi daily Arab News reported.
Eight of the 14 routes being cut by the airline operate from Riyadh to destinations around the kingdom.
An airline official told the newspaper Saudia would continue to operate its regular flights from Jeddah to all other domestic destinations.
GACA had specified mandatory routes for the three airlines operating domestic flights in the kingdom, said NAS executive president Taher Aqeel.
"We intend to operate flights on all 23 mandatory routes by the end of this year," he was quoted as saying.
Sama is set to operate flights to Hail, Qurayat, Tabuk, Al-Jouf, Arar and Refha from October 28. According to Sama marketing manager Faisal Al-Daheem, fares on these routes will go down.
The airline currently operates 30 flights daily to Dammam, Jeddah, Riyadh, Abha, Jizan and Madinah.
Saudia last month said it is looking to purchase an unspecified number of new aircraft as part of plans to expand and modernise its fleet. The airline's director general Khaled Al-Mulhim had said Saudia is planning to buy and lease new aircraft in order to meet growing demand.
In April, Saudia also announced plans to launch a low-cost airline as part of a strategic plan to strengthen the carrier in the face of domestic and foreign competition posed by budget airlines, Arab News said.