Mazin Khashoggi Takes Over as KAIA Manager
Maha Akeel, Arab News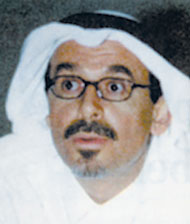 Mazin Khashoggi
JEDDAH, 17 August 2005 — According to directives issued by Crown Prince Sultan, deputy premier and minister of defense and aviation, the Presidency of Civil Aviation has decided to retire Sami ibn Sulaiman Maqbul, the general manager of King Abdul Aziz International Airport in Jeddah.
Maqbul has been general manager of the airport for the past 20 years and according to sources at the airport, the decision to relieve him came at his request.
Mazin ibn Abdul Huda Khashoggi has been appointed the new airport manager; he took over two days ago.
"He is still in the stage of being handed over the office so he will not have any statements or announcements of his plans for the airport until he reviews the situation," said Malik Khalifa, the new appointee's office manager.
Khashoggi has a degree in civil engineering from King Fahd University for Petroleum and Minerals. He has worked for the Royal Commission for Jubail and Yanbu in the Jubail Industrial City before working at the international airports projects where he became deputy manager for planning and supervising operations and maintenance. He was appointed general manager of King Fahd International Airport in Dammam six years ago where he supervised implementation of plans for operating the airport and the transitional stage of its operations.
The general public, both Saudi and expatriate, hope for improvements in the conditions and services at King Abdul Aziz International Airport. As the main gateway into the Kingdom for millions of Muslim pilgrims, it is the busiest airport in the country.